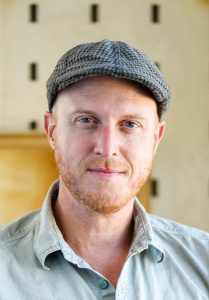 Jason Roberts
Founder of the Better Block, Jason Roberts is an artist, civic activist, and urban designer whose life's work has been dedicated to the creation of healthy, vibrant, and sustainable neighborhoods. In 2006, Jason formed the nonprofit organization, Oak Cliff Transit Authority, to revive the Dallas streetcar system, and later spearheaded the city's effort in garnering a $23 million grant from the federal government to help reintroduce a modern streetcar system to Dallas. In 2010, Jason organized a series of Better Block projects, taking blighted blocks with vacant properties in Dallas and converting them into temporary, walkable districts with pop-up businesses, bike lanes, cafe seating, and landscaping. The project has become an open-sourced international movement occurring everywhere from Melbourne, Australia to Tehran, Iran, and has been featured in the New York Times, Washington Post, and Dwell Magazine. Jason has received a Champions of Change award from the U.S. White House, showcased in the 2012 Venice Biennale, and was listed in Planetizen's Top 100 Most Influential Urbanists. Jason has keynoted over 200 conferences in cities around the world, and is known for his entertaining, thoughtful, and engaging approach to audiences.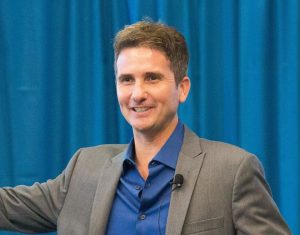 Chad J. Willet
Chad J. Willett (MA/ SAG-AFTRA) is a TEDx speaker, two time author, and creativity and innovation leader who leverages his acting background with his experience in working America to create one of a kind keynote addresses and workshops for his audiences.  Chad has also worked for three fortune 500 companies (Manpower, ITT Technical Institute and the Washington Post) and is the founder of Broadway2LA Acting Studio.
Recently (December 6, 2021), Chad was cast in the feature film, "Shirley" where he acted alongside Oscar-Winning actress Regina King and worked with Academy Award winner director John Ridley.  He was also featured in the hit films "She's All That" with Paul Walker, "Halloween H2O," with Jamie Lee Curtis and "Can't Hardly Wait" with Jennifer Love Hewitt.
Chad is a member of St. Mary's Church in German Village, Ohio and the creator of "Make Faith Matter." He has also been involved with "Big Brothers, Big Sisters", and a reading literacy program for adults. Finally, Chad is married to his wife Erika, and is a proud father to his baby girl, Scarlett.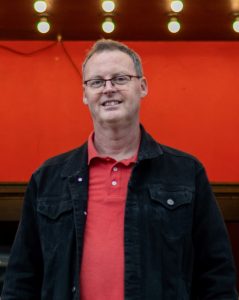 James Smith
James Smith is a pioneer in applying leadership principles to whatever challenge comes his way.  In 2007, he took over a struggling movie theater, turning it around and making it one of the premiere entertainment destinations in Central Kentucky.  An award-winning trainer and author, James inspires and creates a positive culture through his leadership and community minded growth mindset.
James is married to his wife Paula and has three children and many grandchildren that keep him busy in his free time.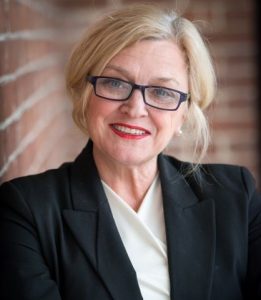 Nell Anne Gossett
Nell Anne Gossett is an innovator and creative powerhouse. She founded and operates The Prizing House, an event venue known for its adaptive reuse of a historic tobacco warehouse, leading the way for inventive use of event space for the past 14 years. Utilizing her decades of experience in theatre and the arts, Nell Anne is also the author of "The Plains of Everyday Life" and a long-time motivational speaker.
When she's not working you can find her creating recipes, catching up on the latest book or playing her guitar.